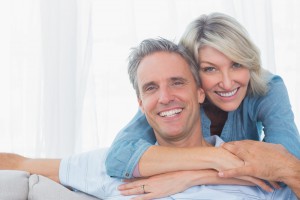 Dentures are a suitable option to restore functionality and aesthetics to a smile that is missing multiple teeth. Crafted from attractive, durable materials, dentures closely mimic one's natural teeth. When you have dentures placed at OC Lifesmiles, you can trust that they will fit comfortably and look natural. If properly cared for, dentures will last for many years.
Types of Dentures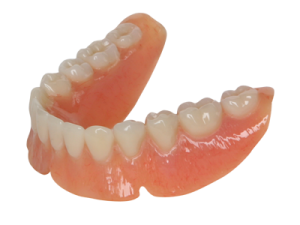 Depending on the number of teeth missing, our dentist, John Cross, DDS may suggest full or partial dentures. Full dentures replace all of the missing teeth on one or both jaws. While it may take a few days to adjust to full dentures, they are comfortable and easy to wear. Partial dentures can also be crafted to fill in gaps between existing teeth.
Fitting and Crafting Dentures
Dr. Cross will fit you for a set of dentures at our Orange County office. The dentist will take impressions of your teeth and gums, and use these measurements to craft the design of your dentures. Our practice works with a trusted laboratory to manufacture your set of dentures. Once they are ready, you will return to our office so the dentist can check the fit and feel. We will make sure that you are satisfied with the color, shape, and appearance of your dentures.