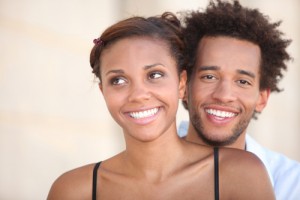 At OC Lifesmiles, we want our patients to be proud of their smiles. Our cosmetic treatments can transform the look of your teeth and gums, leaving you with results that look beautiful and natural. While our cosmetic dentist, John Cross, DDS, believes that a healthy mouth should be the foundation of any cosmetic dentistry practice, he also strives to make the smiles of his patients radiant. With the help of our wide variety of cosmetic dentistry solutions, you can have the smile that lights up the room!

They are progressive and truly care about you and your health. Many of the local Dentists are overly expensive, yet OC Lifesmiles has state of the art equipment and yet is very cost effective. I have been to many Dentist's in the area before finding them, I am grateful that I did.

scott winn

January 30, 2015

12345
Porcelain Veneers
Porcelain veneers are crafted to mimic and match the look of natural teeth enamel, providing the affected tooth with a thin covering that can instantly address many of your cosmetic concerns. Dental veneers are a simple treatment for cracks, chips, stains, gaps, and other issues. The procedure does not require drilling, injections, or anesthesia, and the color of your veneers will be matched to your natural teeth for a seamless blend.
Learn More About Porcelain Veneers
Teeth Whitening
With our in-office Zoom!® teeth whitening treatment or at-home customized whitening trays, you can brighten your teeth by reducing the appearance of stains and discoloration. In-office treatments can lighten your teeth by several shades within one hour, while our custom-made whitening trays give you the convenience of whitening your teeth in your own home.
Learn More About Teeth Whitening
Smile Makeovers
A smile makeover is intended to fully transform the appearance of your teeth and gums. This comprehensive treatment can straighten and brighten your teeth, reshape your gumline, and address chipped, cracked, or misshapen teeth. By using a combination of cosmetic solutions, your smile can have a new, youthful, and healthy appearance that you will want to show off.
Learn More About Smile Makeovers
Invisalign® Clear Teeth Aligners
Invisalign® offers our patients a way to permanently straighten their teeth without the need for traditional metal braces. Many of our patients wish for straighter teeth but do not want the inconvenience or embarrassment that can result from brackets, bands, and wires. With Invisalign®, you can discreetly straighten your teeth with customized sets of clear plastic aligners that gradually shift your teeth into a more ideal position.
Tooth-Colored Fillings
As opposed to more traditional silver or mercury amalgam fillings, tooth-colored fillings are inconspicuous and can help keep your smile looking healthy and youthful. Composite resin fillings have many advantages in addition to the cosmetic benefits. By using tooth-colored fillings, Dr. Cross can preserve as much of your natural tooth as possible while also reinforcing the strength of your teeth. These composite resin fillings also avoid some of the complications that can arise as a result of amalgam fillings, such as cracks in the tooth or spaces between the filling and tooth surface where bacteria can grow. Tooth-colored fillings are now the standard treatment for cavities at our practice.
Cosmetic Bonding
Using a composite resin that is made to match the color of your tooth, cosmetic dental bonding can restore the natural shape of a tooth. Used to address short, worn, chipped, gapped, or uneven teeth, cosmetic bonding can provide you with a more conservative alternative to porcelain veneers while still effectively rejuvenating the look of your smile. The results of cosmetic bonding typically look very natural and are sculpted to blend seamlessly with your teeth for a uniform appearance. This procedure can usually be performed in just one office appointment.
Learn More About Cosmetic Bonding
Contact OC Lifesmiles
For more information on our cosmetic dentistry treatments, or to schedule an appointment, please contact OC Lifesmiles today.