Though Dr. John Cross offers a range of  restorative and cosmetic dentistry treatments, he believes that general dentistry is the root of a healthy and beautiful smile. As a result, OC Lifesmiles provides a comprehensive array of procedures and screenings to help resolve and prevent many of the most common conditions that can threaten the health of your teeth and gums. In addition, some of these preventive care procedures can help you avoid the need for more extensive – and expensive – dental work in your later years. By practicing good oral hygiene throughout your life with regular checkups and cleanings, you can remain proud and confident of your smile.

My family has been patients for years. We would not change a thing. Their front office staff is efficient, friendly and communicate extremely well. Their dentist, Dr. Cross is professional and quick and an expert. The hygienists are also very good. All around it's a great dental practice to choose to use – highly recommend OC Lifesmiles!

Karen Meier

September 22, 2017

12345
Routine Checkups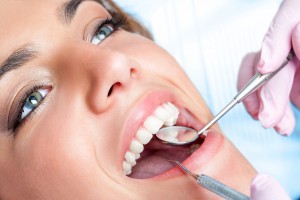 One of the best preventive measures you can take to help safeguard against complex dental issues is to schedule routine checkups. These periodic examinations give Dr. Cross the opportunity to detect any emerging conditions or developing decay in their earliest stages. With early detection comes prompt treatment, allowing you to effectively and efficiently resolve any areas of concern before they can grow into larger problems. Dr. Cross recommends that patients schedule routine checkups twice a year to monitor for potential dental issues and receive a thorough teeth cleaning that cannot be achieved at home.
Endodontics / Root Canal Therapy
A root canal is the most common type of endodontic procedure and can prolong the life of a severely damaged or decayed tooth. This procedure is typically used to heal an infected tooth root or eliminate "pulp" beneath the surface of the gums. Dr. Cross works closely with an endodontic specialist to treat any infection and restore the health of your tooth. Damaged teeth can cause severe pain, abscess, eventual tooth loss, and infections that can increase risks to your overall health. It is very important to have your teeth examined regularly and to seek help for problematic teeth.
Family Care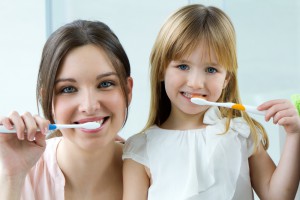 One of our goals at OC Lifesmiles is to provide all of your dental needs at one location. As part of our commitment to this mission, we strive to serve not only you but your whole family. Our office is designed to be welcoming to patients of all ages, and our staff is committed to teaching children about good oral hygiene. We want your whole family to have beautiful smiles for generations to come.
Custom Mouthguards for Athletics
We offer custom athletic mouthguards for children and adults that are fabricated by Sportsguard Laboratories, Inc. Sportsguard Laboratories, Inc. offers a variety of innovative designs all made with proprietary PolyShok™ material, which provides unparalleled protection against injury. The process for obtaining a custom mouthguard can be completed in two simple visits to our office. During the first appointment, impressions are taken (approximately 30 minutes) and a week later there is a second, 15-minute appointment to try-on the finished mouthguard and ensure a proper fit.
Gum (Periodontal) Disease and Treatment Options
Periodontal disease is characterized by a chronic bacterial infection of the gums. Though this condition is commonly associated with an inflamed gum line, it can develop without symptoms and eventually lead to tooth loss if left untreated. When this bacteria builds up beneath the surface of the gums, pockets or gaps can form around the teeth and lead to tooth loss and even more serious health problems, such as diabetes, heart disease, and stroke. We offer a number of effective, non-surgical options to treat gum disease and prevent it from getting much worse.
Learn More About Gum Disease Treatment
Laser Therapy for Gum Disease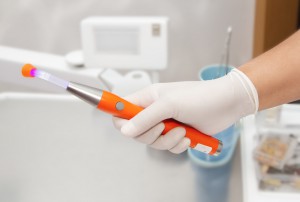 During a routine checkup, Dr. Cross may find bacteria or diseased tissue along the gum line. In these cases, we use state-of-the-art dental lasers to remove the infection or compromised tissue. Lasers are a particularly valuable tool for treating periodontal disease because Dr. Cross can operate with a greater degree of precision, reducing the risk of damage to surrounding healthy tissue.
Arestin®
Arestin® is an antibiotic medication that can treat the causes of periodontal disease – not just the symptoms. This medication contains the antibiotic minocycline, which is released over a 21-day period to fight gum disease. Once Dr. Cross identifies infected periodontal pockets, we can administer Arestin® directly into the infected areas for prompt treatment. OC Lifesmiles is proud to employ some of the first dental professionals in our area to be trained in Arestin®.
Oral Cancer Screenings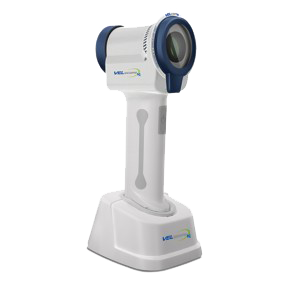 Dr. Cross recommends that all of our patients have regular oral cancer screenings to closely monitor for the first signs of this disease. Potentially cancerous growths can be easily overlooked during an average checkup, and oral cancer screenings take only two minutes to perform. The earlier oral cancer is detected, the earlier treatment can begin, significantly increasing the likelihood of recovery. At OC Lifesmiles, we suggest patients undergo oral cancer screening at least once a year – and twice a year for patients who use tobacco products.
Teeth Grinding
If you find yourself constantly clenching your teeth, or if your partner has noticed that you are grinding your teeth while you sleep, this may be a symptom of a more serious condition like TMJ Disorder. In addition, grinding or clenching your teeth can cause bite problems, excessive wear, migraines, and structural problems. Dr. Cross will conduct an examination of your neck and jaw to help diagnose the cause of your teeth grinding and explore available treatment options with you.
Bad Breath Treatment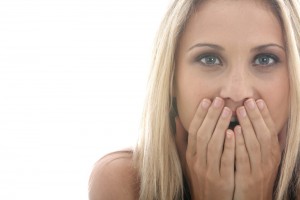 If you suffer from chronic bad breath, we offer a number of professional treatments that can freshen your mouth. Since chronic bad breath may be an indicator of a more serious issue – such as periodontal disease – we recommend making an appointment to investigate the cause. In addition to having fresh breath, these treatments can prevent more serious health risks associated with the condition.
Emergency Treatment
Dental emergencies can occur at any time of day and can be traumatic experiences for both patients and members of their family. For emergency dentistry services, you may contact our Orange County office 24 hours a day for assistance. If you or a family member are having a dental emergency, please call us immediately at (949) 242-0680.
Tooth Extraction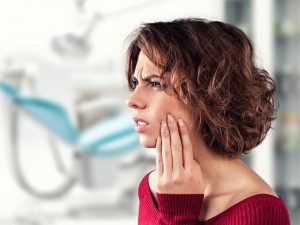 Dr. Cross considers extracting a tooth as the last line of defense for treating broken, decayed, or damaged teeth. However, in some serious cases, Dr. Cross may recommend removing the tooth and replacing it with a dental implant or bridge. To make the experience as pain-free as possible, we offer a number of sedation dentistry techniques as an option for our patients.
Contact OC Lifesmiles
If you have any questions about our general or preventive care treatments, or if you would like to schedule an appointment with Dr. Cross, please contact our office today.