Excellent options for instantly improving the appearance of small, stained, or worn teeth, porcelain veneers are thin sheaths that firmly adhere to the surface of the teeth. They can mask chips and cracks, improve the color and shape of teeth, and close small spaces between teeth to give you a beautiful smile.
Other practices may use a more traditional veneer that can look bulky or thick when placed on the tooth. At OC Lifesmiles, we offer the advanced cosmetic dentistry solutions, taking advantage of the latest innovations in the field of dentistry. With his extensive training and technical capabilities, cosmetic dentist John Cross, DDS can use DURAthin® porcelain veneers for high-quality, durable, natural-looking results.
Porcelain Veneers Cost Porcelain Veneers FAQs
Benefits of Porcelain Dental Veneers
Unlike traditional veneers, DURAthin® porcelain veneers are a "no prep" product, preserving the original structure of your tooth. Porcelain veneers can be used to address a wide array of common aesthetic tooth concerns, including:
Chips and cracks
Stains and discolorations
Gaps between teeth
Worn down or uneven teeth
Since the natural tooth is still completely intact, an additional benefit of this procedure is that you have the option of removing the veneers in the future. After application, your DURAthin® veneers are slightly buffed for a natural, beautiful shine.
Porcelain Veneers Procedure and Results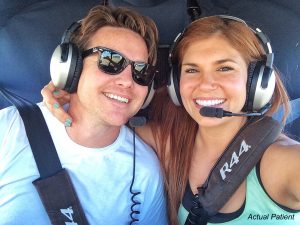 Though dentists typically prepare natural teeth for veneers by removing a portion of sensitive tooth enamel, our DURAthin® veneers require no drilling, injections, or anesthesia to prep the tooth. Dr. Cross can simply slip on the contact lens-thin veneer, using a strong dental adhesive to bond it to the tooth. DURAthin® veneers are crafted from a tooth-colored material and are custom selected to match the shade of your natural teeth. The porcelain is translucent, making it almost identical to a natural tooth's enamel; therefore, results look naturally beautiful, and never overdone. Your new porcelain veneers can keep your smile looking bright and youthful for decades to come.
Contact Us
To learn more about DURAthin® porcelain veneers or the cost of porcelain veneers, schedule a consultation with Dr. Cross today.