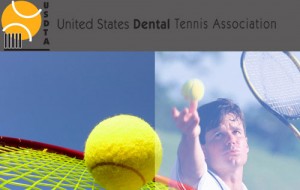 Our cosmetic dentist, Dr. John Cross, discusses learning about new dental technologies and techniques at the recent USDTA meeting in Hawaii.
I recently had the opportunity to attend the 46th Annual Fall Meeting of the United States Dental Tennis Association. Meetings of the USDTA always take place at some of the top tennis resorts in the country, and the events always provide a nice mix of business and pleasure. This year's fall meeting took place at the Fairmont Orchid on the Big Island of Hawai'i, which served as a beautiful backdrop for the conference.
One major advantage the USDTA meetings have over other conferences is that there is a nice balance between work and fun. As leading dentists in the country, we spend most of the year working in relative isolation from our professional peers. These conferences give us a chance not only to relax together but also to share information about the latest techniques we are using back at the office or the innovative technologies we have adopted. In addition to these more casual conversations, the USDTA leads formal presentations that cover topics such as Facial Aesthetics and Current Therapies, Traumatic Dental Injuries, and 3D Radiography. After returning from the trip, I felt reinvigorated by the conversations I enjoyed with my colleagues as well as the information I learned at the various seminars to continue administering the highest quality care at OC Lifesmiles.
Contact Us
To learn more about Dr. Cross and OC Lifesmiles Progressive Dentistry, please contact our office today.
Contact Us Today
For More Information

Email Us

(949) 242-0680