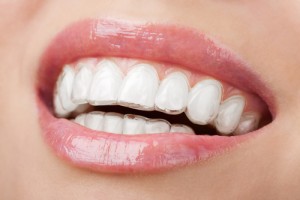 Straight teeth are not only viewed as an indicator of a healthy smile but are often associated with beauty. For these reasons, people have been seeking orthodontic treatment for crooked, crowded, unevenly spaced, and misaligned teeth for decades. However, with the innovation of Invisalign®'s clear plastic aligners, patients no longer need to rely on metal braces to dramatically improve the look of their smile.
Invisalign® is designed to address most of the common concerns traditionally corrected by metal braces, including:
     

Overbite

     

Underbite

     

Crossbite

     

Open bite

     

Overly crowded teeth

     

Gapped teeth
Using a system of nearly invisible removable aligners, the teeth are gently and gradually shifted into their ideal position. Each set of Invisalign® aligners are custom-made to meet your unique needs and expectations. Invisalign® can be used to successfully treat adults as well as teens whose teeth are fully grown, and the duration of treatment is typically shorter than treatment with traditional metal braces. However, wearing your aligners the recommended 22 hours a day is essential for your success. As a result, to achieve straight teeth and a beautiful smile, Invisalign® candidates should be dedicated to their treatment and diligent in wearing their aligners as often as possible.
To learn more about the benefits of Invisalign®, or to schedule a consultation with Dr. Cross, please contact OC Lifesmiles today.
Contact Us Today
For More Information

Email Us

(949) 242-0680